About College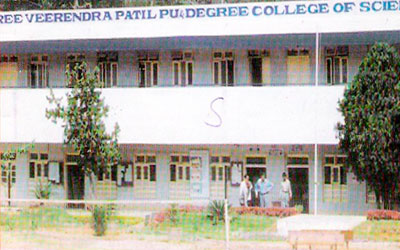 Hyderabad Karnataka Education Society was established on 1956 with 'Excelsior' (higher) as its Motto. The college aims at making a student excel in all aspects of his laudable activities. From the beginning, we have developed into a proud insititution with 1500 students and highly qualified and experienced teaching faculty. Thanks to the patronage provided by the parents and local residents to enable us to complete 30 years of service to the society. Many students have scored 100% in several subjects. Quite a few of them have stood top in C E T Examination. Many of our students have excelled themselves in various fields, among them are Military officer, Doctors, Engineers, Chartered Accountants, etc.,
Our college is endowed with a team of dedicated teachers led by the accomplished Principal. Great emphasis is given to discipline among the students so that they turn out to be the responsible citizens in future. Our college realizes that academic achievement is only a part of true education. Fine arts, extra-curricular activities and sports are given adequate importance.
What our College Offers:
HKES believes that strong infrastructure is very important for the effective functioning of various departments.
The library is one of the main centers for resources to students and staff. Our college has innumerable volumes of books and journals with reference section and a full fledged faculty member in library science to assist the students and staff.
Students are encouraged to participate in sports and games. The Physical Education Director monitors the students in their sports activities We have well equipped ans sophisticated laboratory to meet the curriculum activities for practical classes in Physics, Chemistry and Biology.
Computer Education has become an integral part of the curriculum. Our college has got latest Pentium computers with multimedia in order to provide adequate benefit to the students.
Thus in the millennium, our college aims to grow to greater strengths and become a prominent educational insititution of Bangalore.